Little Miss Rain Drop Contest!
Must be a Greene County Resident

Age category, as of July 29th are as follows:    
Mini Miss age:    6-8
Little Miss age:  9-11
Jr. Miss age:       12-13
To enter,
complete the  entry form
and etiquette form.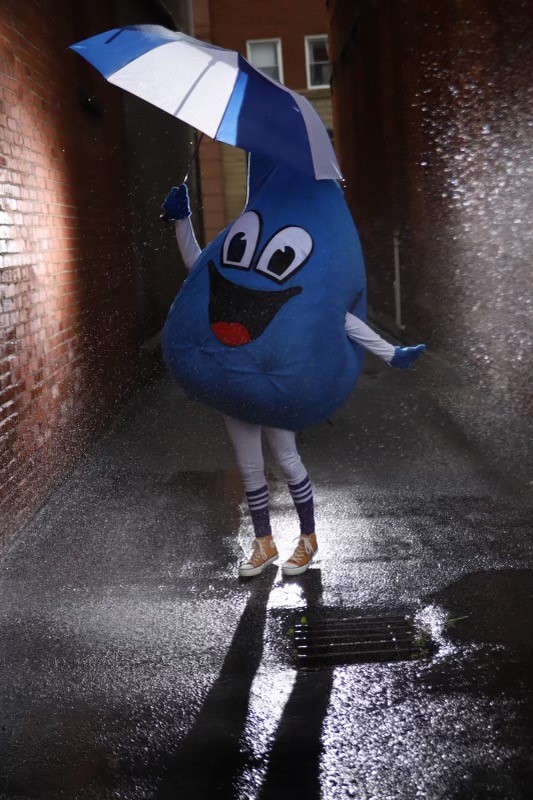 Window Decorating Contest
Downtown Businesses in Waynesburg compete for the best Rain Day window display and a chance to receive the coveted Golden Watering Can.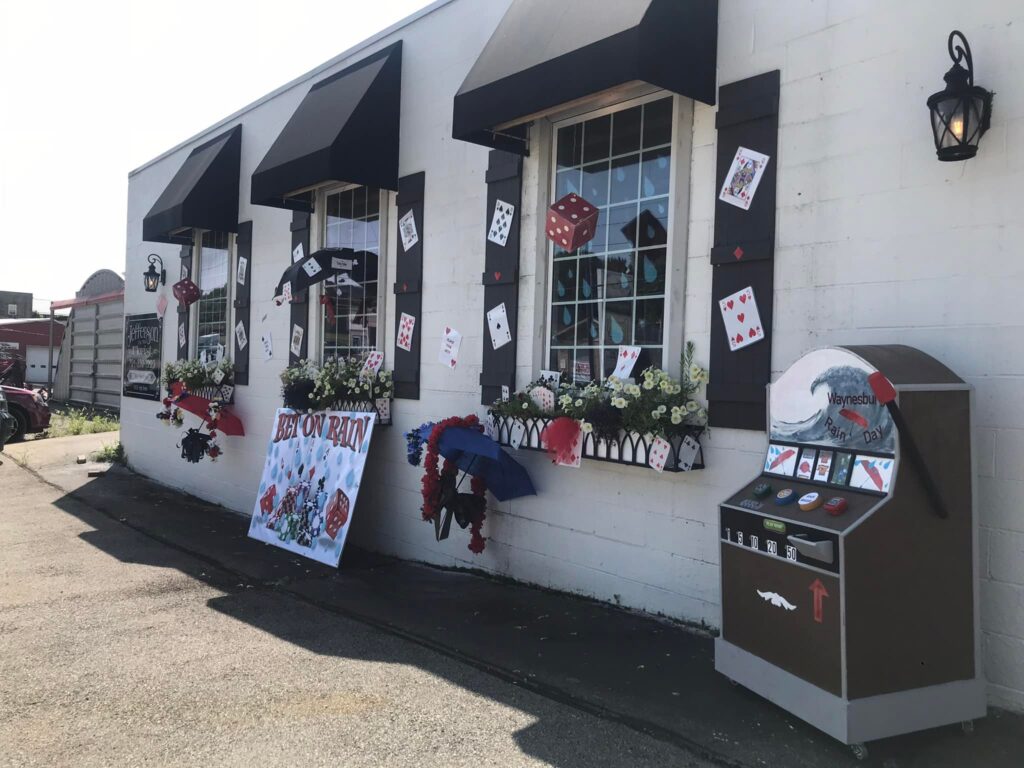 Vote for your favorites by putting money (BILLS, NOT COINS) in the Canisters at First Federal Savings & Loan  from July 20th – July 28th. Voting will continue on July 29th at The Special Events Booth until 2pm.
Umbrella Decorating Contest
Decorate an umbrella in a Rain Day Theme. 2 options to participate!  Must be pre-registered.  Prizes awarded.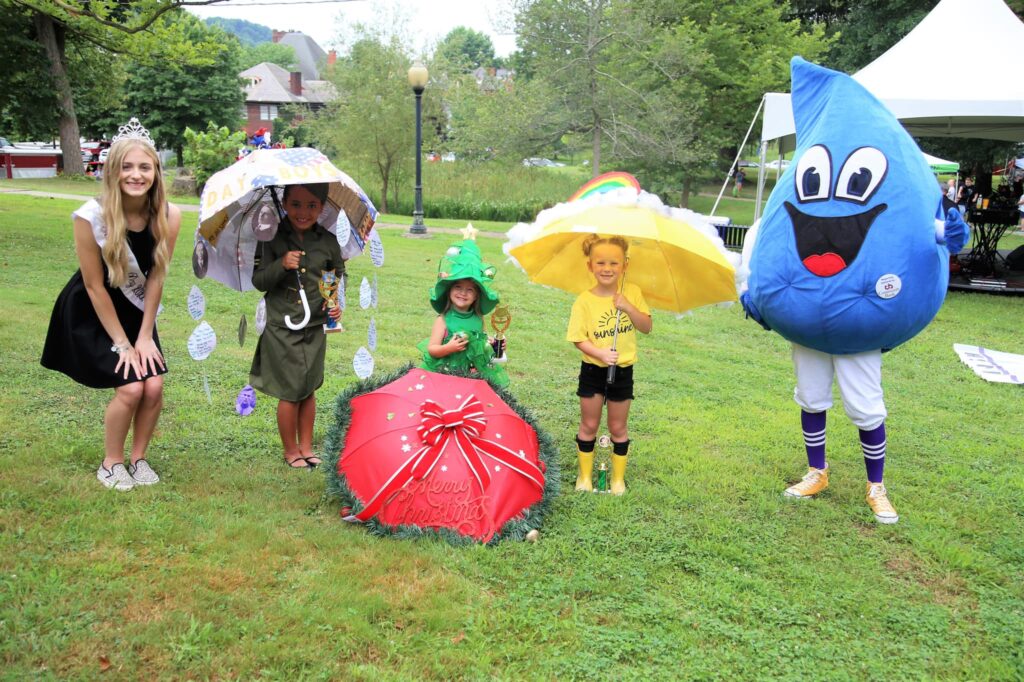 Jack McCracken Award:  This award recipient is determined by Jeff McCracken, son of Jack McCracken, and the current Chief of Police, the current Borough Manager and the current Borough Secretary.  The award is given to an individual who has been a humanitarian, civic leader, role model, who served god, family and community with integrity and an open heart.    This individual is awarded a plaque on the Rain Day stage during the awards ceremony. A perpetual plaque of past award recipients can be seen in McCracken's Pharmacy.  There is no formal application or nomination process.  The winner is chosen by May of each year and announced at the award presentation on Rain Day!
Past Recipients
2010 – Jeff McCracken
2011 – Chuck Baily
2012 – John Humble
2013 – Cathie Carpenter
2014 – Mark Fox
2015 – Reverend Donald Wilson
2016 – Sister Audrey Quinn & Sister Sue Fazzini
2017 – Jane Gapen
2018 – Doug Wilson 
2019 – George Blystone
2020 – Tim Hawfield
2021 – Connie Hart
2022 – Charles A. Berryhill