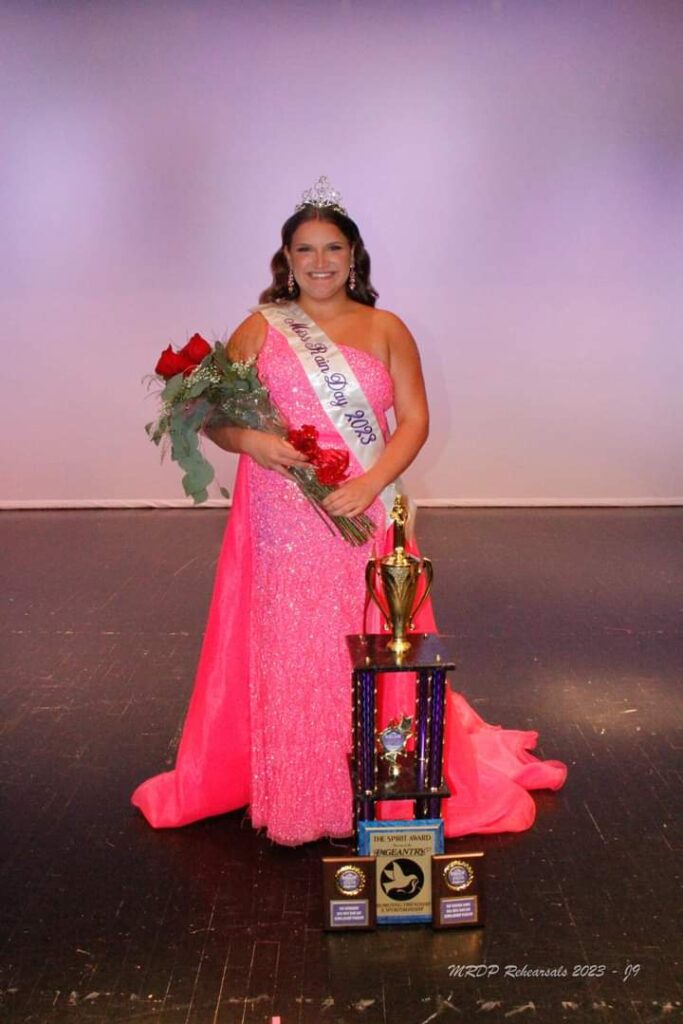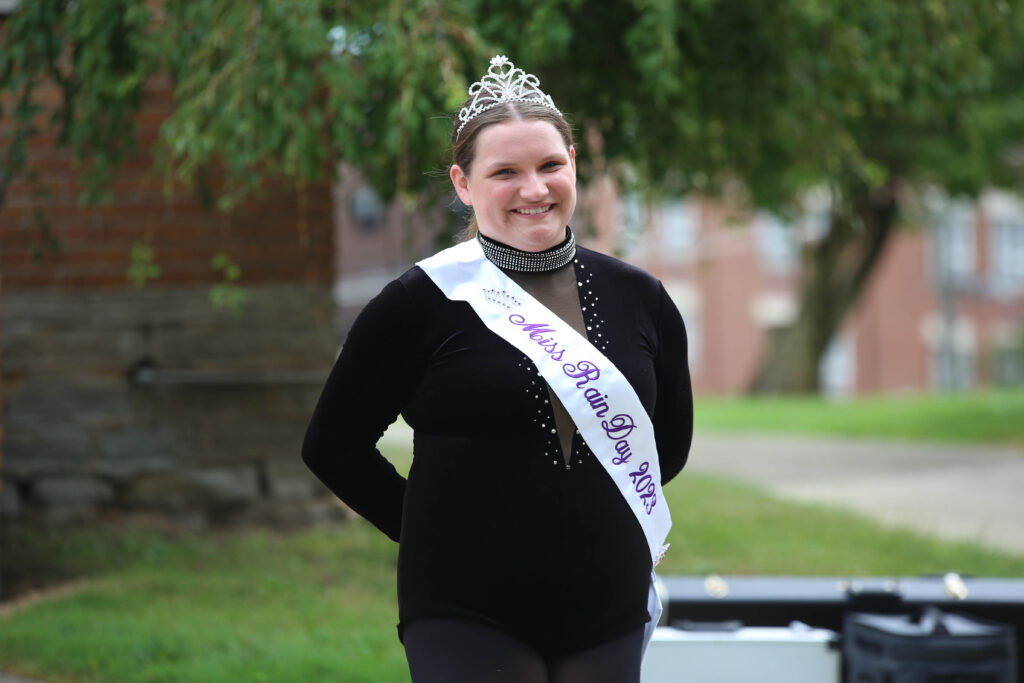 ---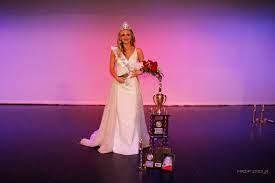 ---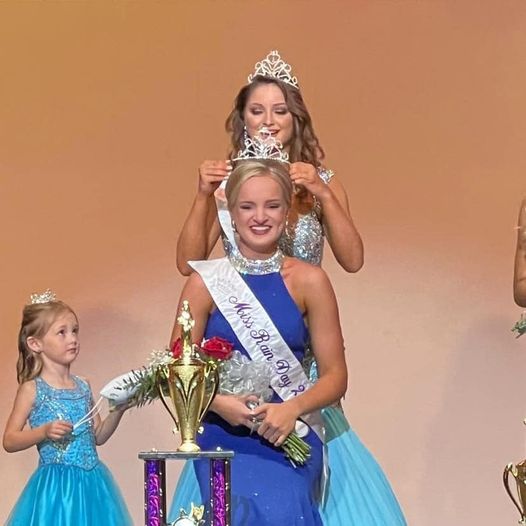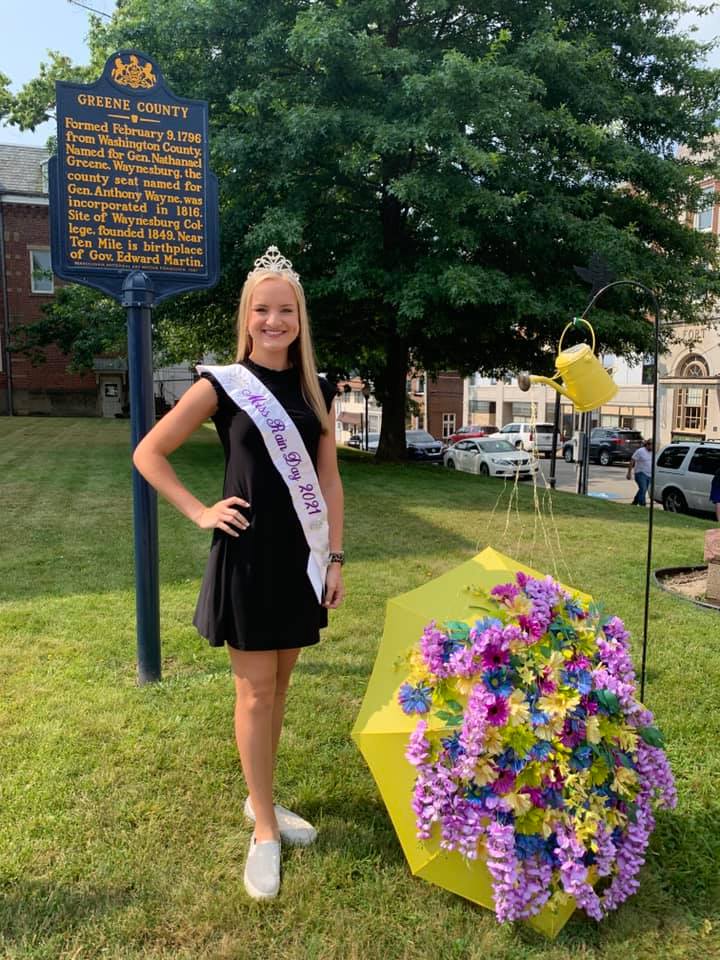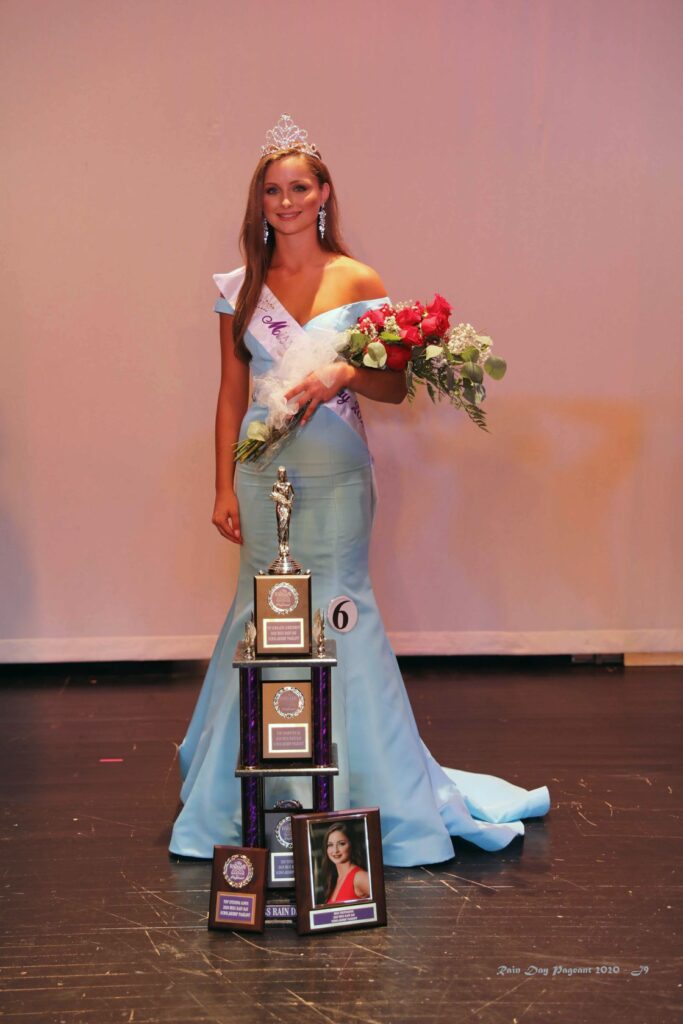 Alison Blair – Miss Rain Day 2020
Alison Blair, the 18-year-old daughter of Laurie and Mike Blair of Waynesburg, competed for the crown in 2016, and also in 2018, when she was named first runner-up. The third time was the charm!
"It has been a dream of mine, ever since I was a little girl, to be crowned Miss Rain Day," she said. "I remember being much younger and wearing my mom's old prom gowns and pretending to have won the crown. Now that it's happened, I couldn't be happier." She said she always looked up to Miss Rain Day as a positive role model.
Blair will be a freshman this fall at the York College of Pennsylvania where she will major in nuclear medicine technology, said she is looking forward to representing Rain Day and Greene County during her yearlong reign.
For more information about Rain Day Scholarship Inc and the Miss Rain Day Pageant go to: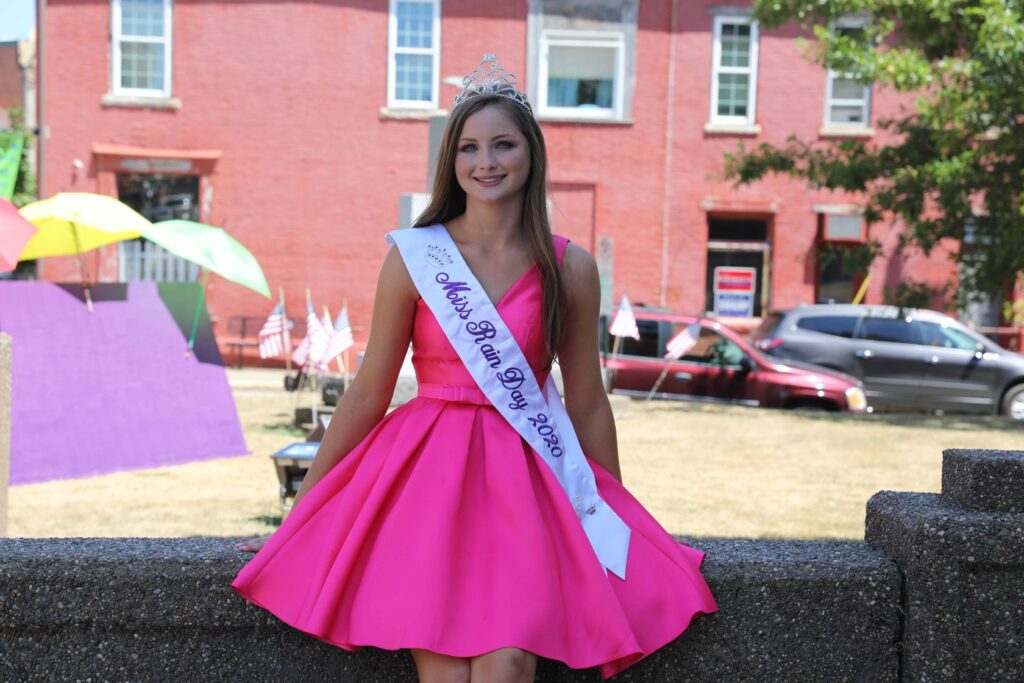 ---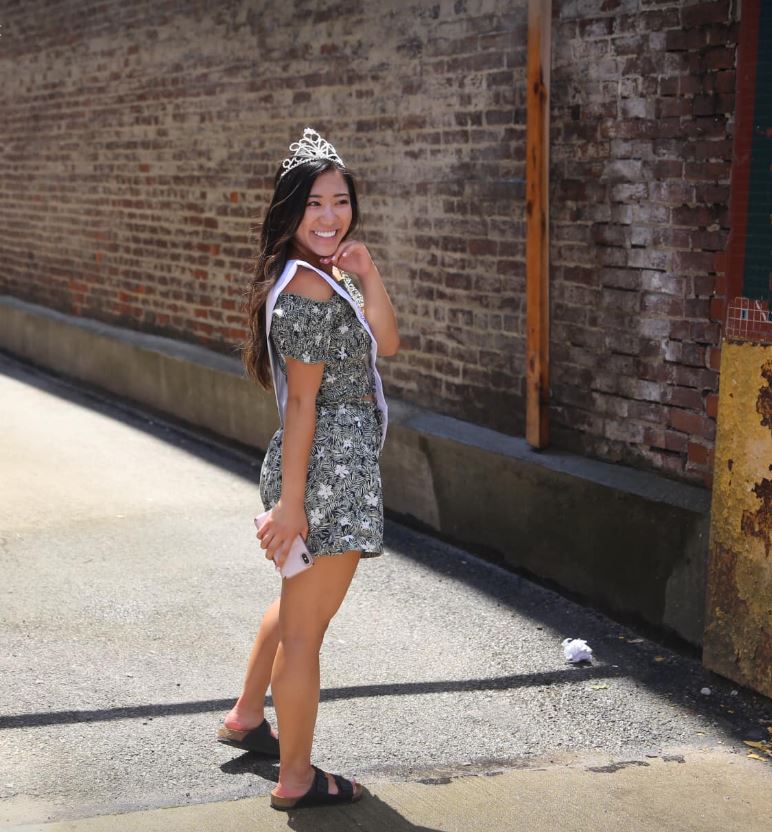 Katie Swauger-Miss Rain Day 2019
Katie Swauger 16, of Carmichaels was crowned as the 2019 Miss Rain Day during the 41st annual Miss Rain Day Scholarship Pageant that took place in the Waynesburg Central High School Auditorium. She is the daughter of Judy and Kenneth Swauger.
Swauger's competitors were first runner-up Remmey Lohr, 16, of Carmichaels, and second runner-up Paytyn Neighbors, 15, of Greensboro.
In addition to the Miss Rain Day title, Swauger also won five other awards: the Remo C. Bertugli Memorial Award, Rain Maker Award, Scholastic Achievement Award, Top Talent Award and Top Evening Gown Award.
She also shared the Top Sportswear Award with Lohr, who earned the Bryn Patton Smile Award, the Pageantry Spirit Award, Miss Photogenic and the Top Interview Award.
"Even if I didn't win, I would still have loved it because I had a great experience," Swauger said.
She practiced her interview skills the most, looking up questions on her phone and trying to answer them. She also worked on the talent portion quite a bit and had the dance routine choreographed by her teacher, Farrah Doman. Though, performing onstage was the easiest part of the competition.
Ms. Swauger performed a jazz acrobatic routine. She has been dancing since the age of 3.
That was only the beginning, however, and Swauger is looking forward to performing her duties, mainly when it comes to community service.
"Whenever I was just a contestant running for this position, I actually did a lot of community service with Lauren Schroyer Miss Rain Day 2018 and I love doing it."
Swauger will be a junior at Carmichaels Area Junior Senior High School this year and plans to become a cosmetologist after she graduates.
For more information about Rain Day Scholarship Inc and the Miss Rain Day Pageant go to: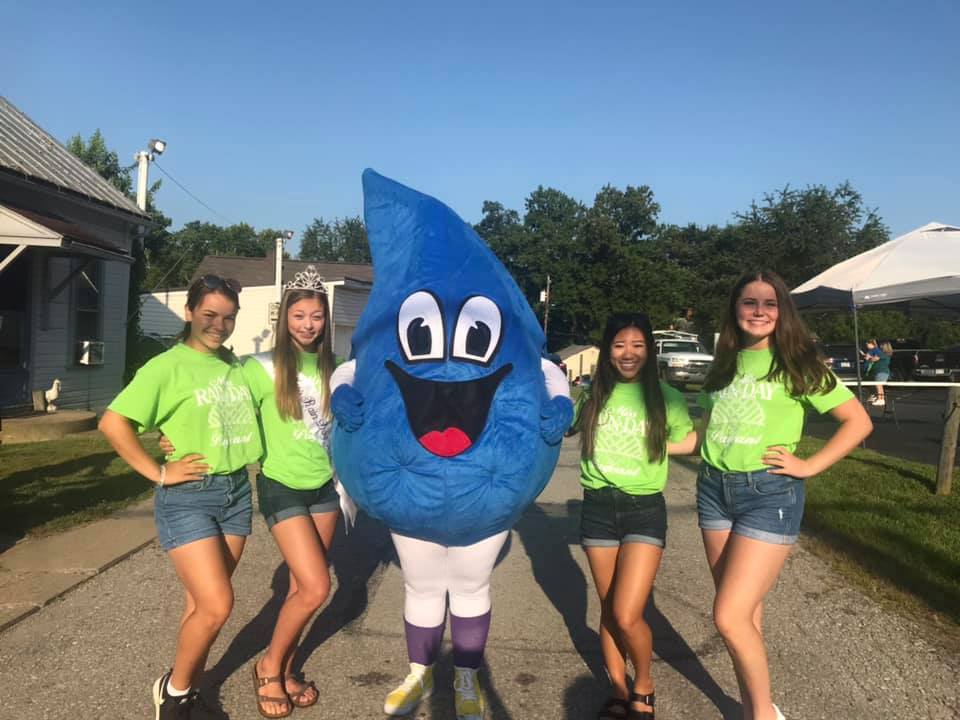 Photos by Miss Rain Day Pageant and Breanne Bowman
---
Loren Schroyer-Miss Rain Day 2018
Rain Day Scholarship Inc. accepts applications for the Miss Rain Day Scholarship Pageant each spring. The pageant is open to girls ages 14 to 18 as of Rain Day, July 29th, who must reside in Greene County.
Each contestant will compete in a personal interview and sportswear, talent and evening gown competitions. Scholarship savings bonds will be awarded in the following categories: Miss Photogenic, Miss Personality, Rain Maker Award, Kelly Smotzer Memorial Award, Remo Bertugli Memorial Award, John O'Hara Award, Top Talent, Evening Gown Winner, Sportswear Winner and Personal Interview Winner.
Miss Rain Day will be named along with runners-up and they will serve as the guests of honor during this year's Rain Day celebration. All contestants will be presented with a savings bond just for participating, along with gifts from the Special Events Committee.
For more information about Rain Day Scholarship Inc and the Miss Rain Day Pageant go to: