Merchandise available at Waynesburg Borough office or by mail.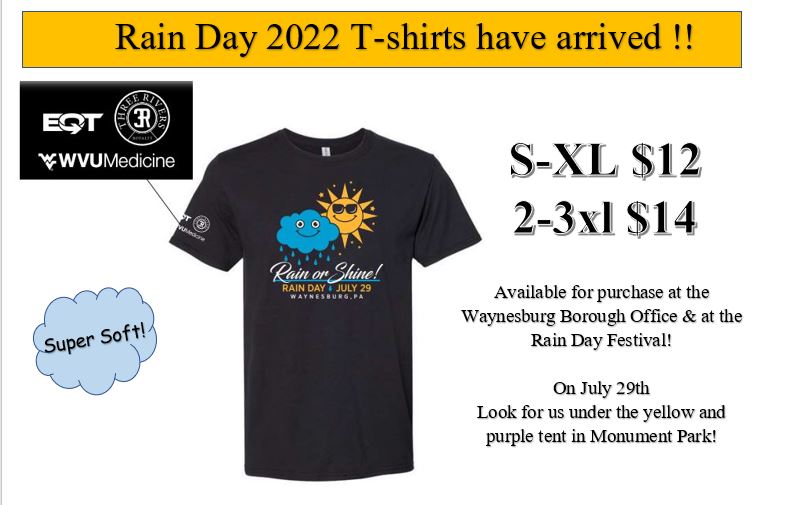 Available by Mail /bring your check to:
Special Events Commission
90 East High Street, Waynesburg, PA 15370
724-627-8111 [email protected]
Merchandise is also available at the Special Events Commission Booth on Rain Day July 29th!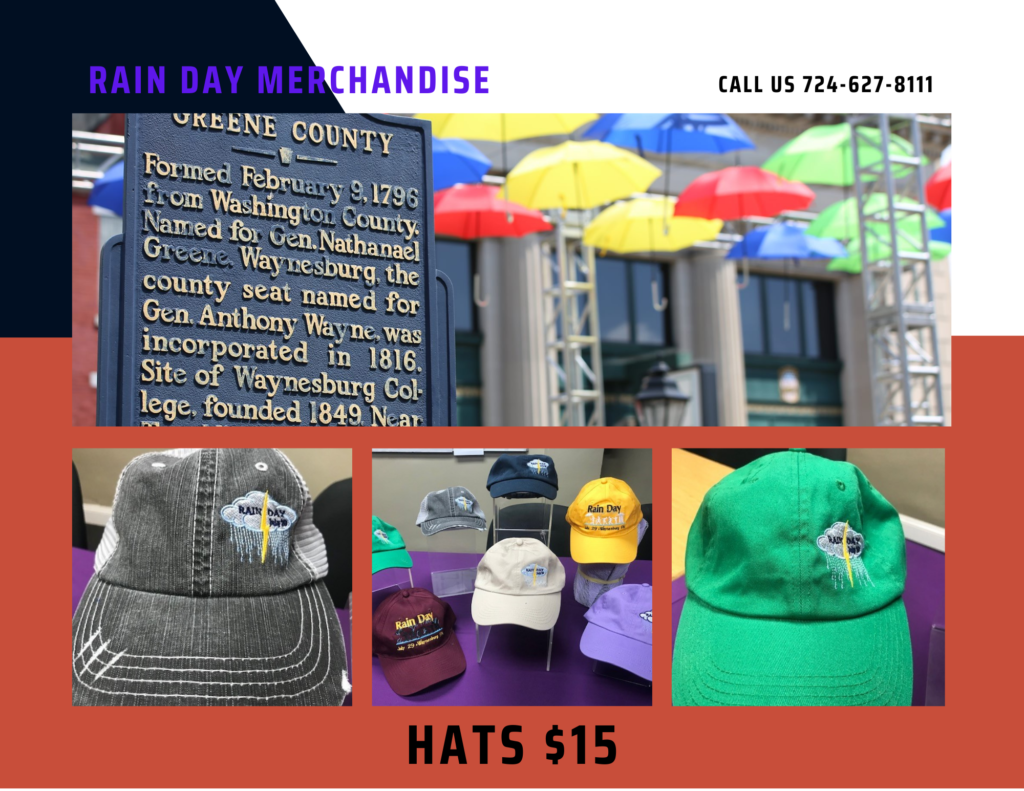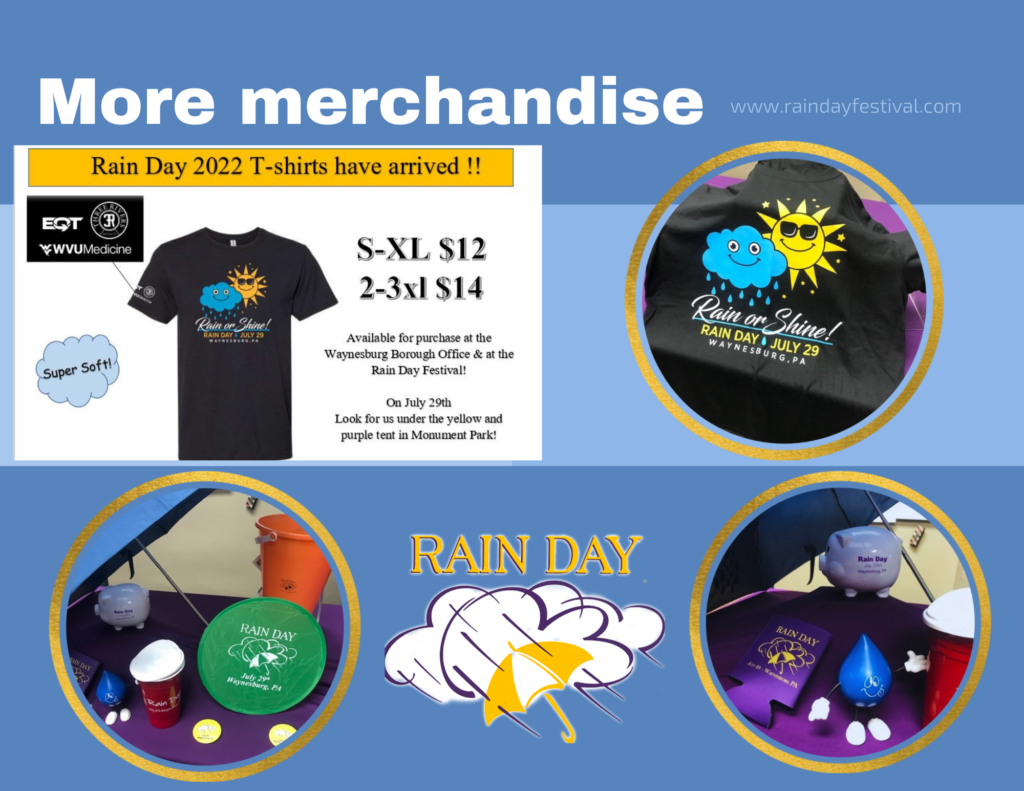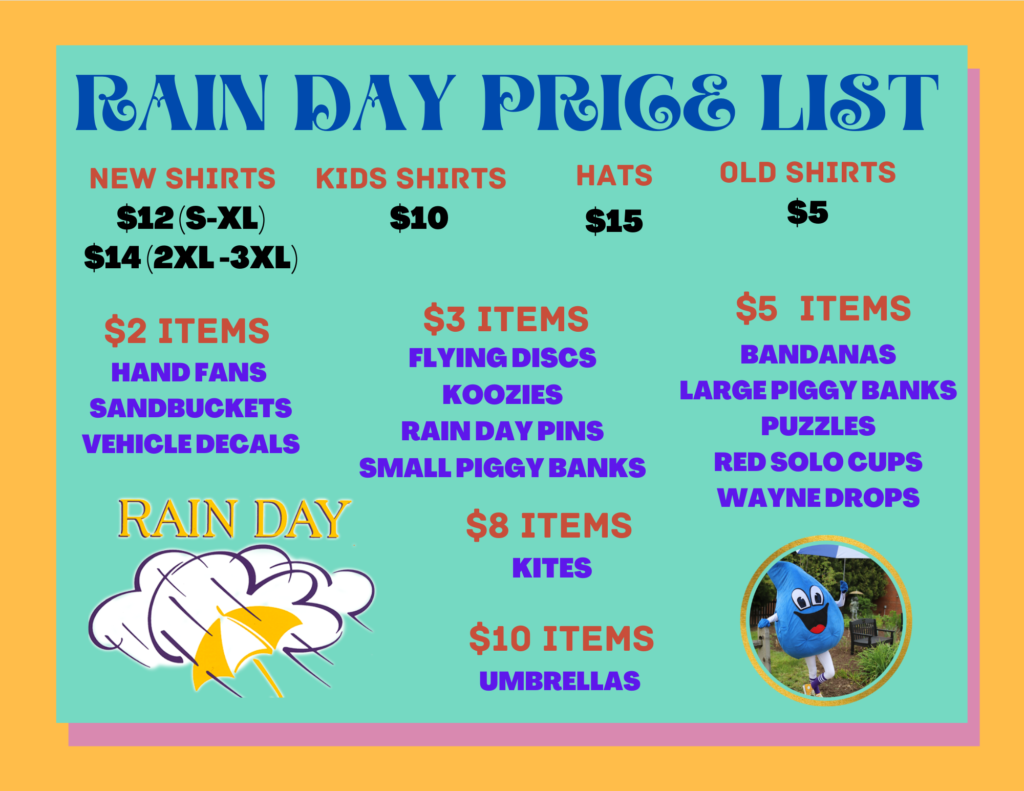 2020 T-shirt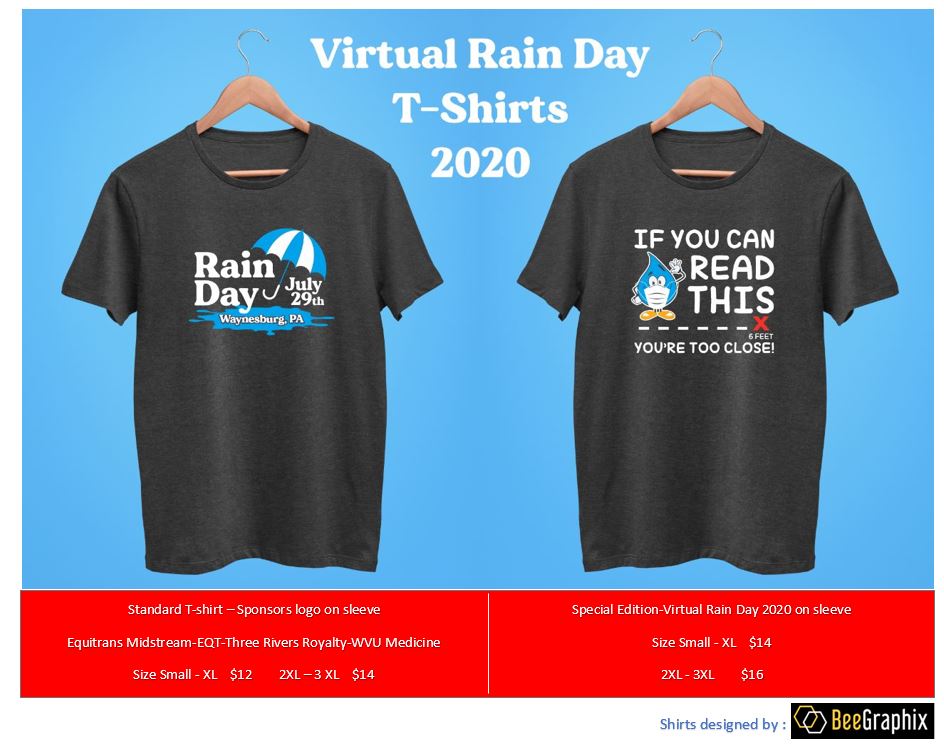 Click here to download the order form.
2019 T-shirt – $5.00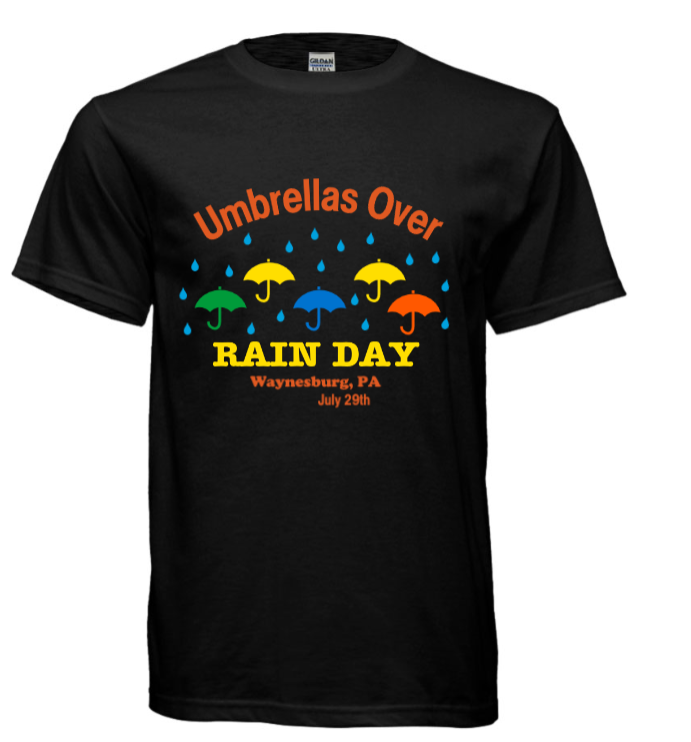 100th Anniversary Special Edition Rain Day Boys T-shirts – $5.00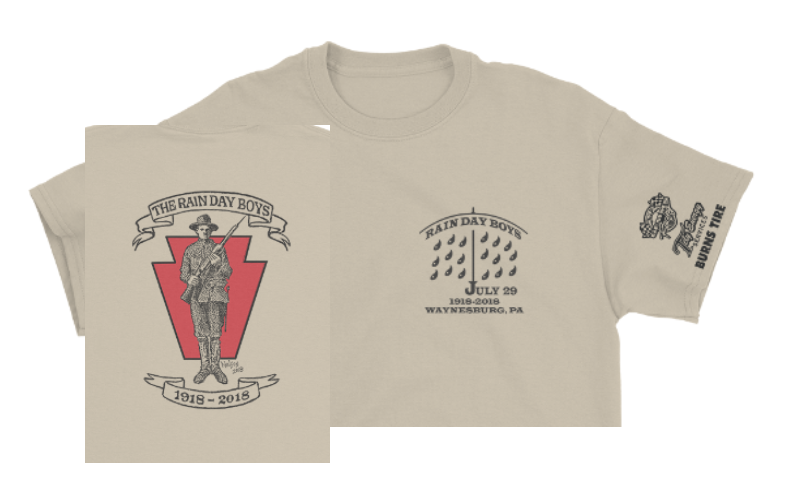 2018 110th Anniversary  T-shirt
(Limited Sizes Available)