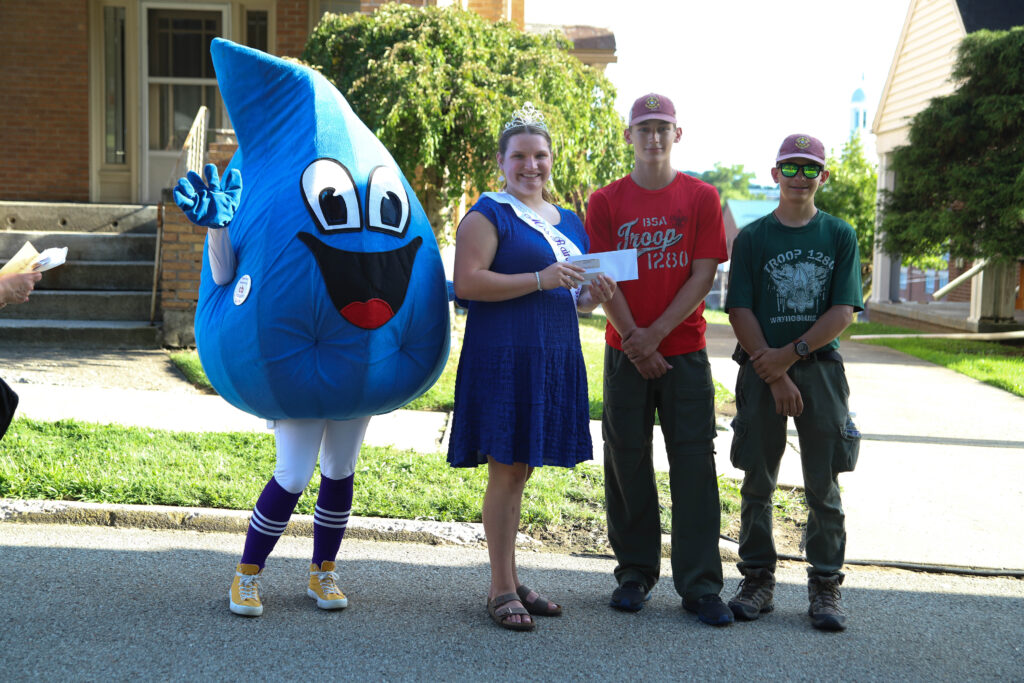 2023 Official Rain Time – 5:01 AM
This year's Special Events Donation from the Baby Rain Day proceeds was presented to BSA Troop 1280 & 9280, our official Rain Watchers who camped out on the lawn area waiting for the first sign of rain drops, and Waynesburg Raider Golf who consistently helps with Rain Day. The remaining proceeds go towards future Rain Day Event planning.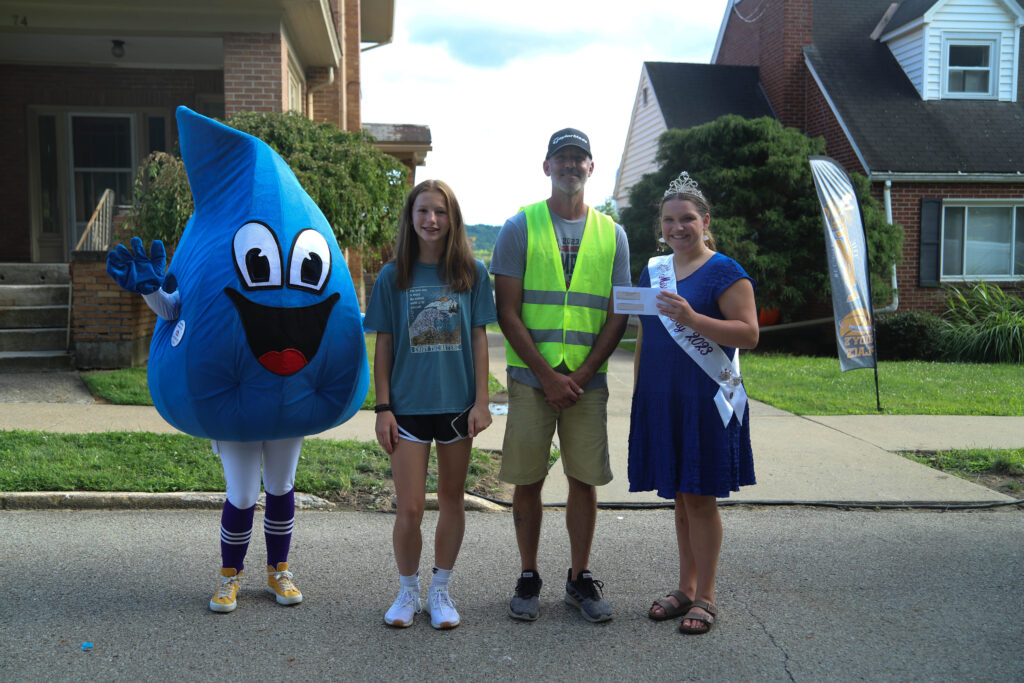 Umbrella Winners – Sponsored by Washington Health Systems
1st place- Juliana Kirsch- "Celebrate Rain Day's 150th with Raindrops and Sunshine" 2nd place- Lettie Menhart- "Rain Day Souvenir" 3rd place- Elena Kreuzer- "Purple Reign"

Window Decorating Contest:First Prize is $100.00 plus ownership for one year of the coveted Golden Watering Can. Second Prize is $50.00 and the 3rd prize is $25.00. They each received a Rain Day Ribbon. 1st place- Phillips and Ross, LLC
2nd place-The Perfect Arrangement & Lily Bees
3rd place-Kalsey Insurance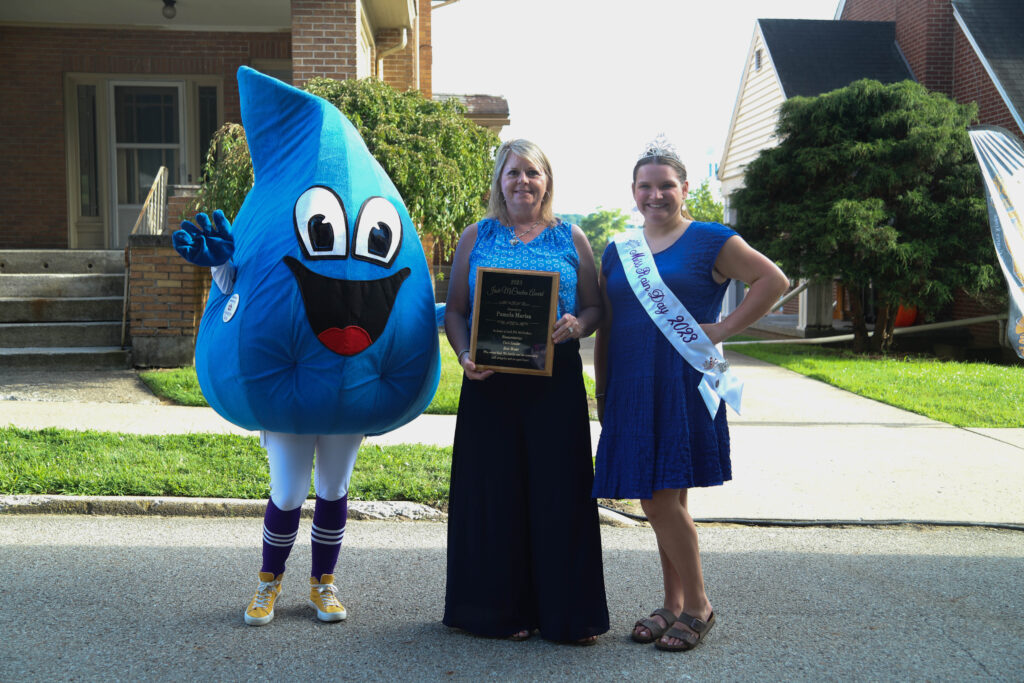 Jack Hill McCracken Award-Sponsored by First Federal Savings & Loan of Greene County
In Honor of Jack Hill McCracken, Humanitarian, Civic Leader, Role Model who served his god, his family his community with integrity and an open heart: THE 2023 Jack McCracken Award was presented to Pamela Marisa
Best Decorated can 2023 – Received $25 Stella Price Her Mother is Shelby Price of Waynesburg, PA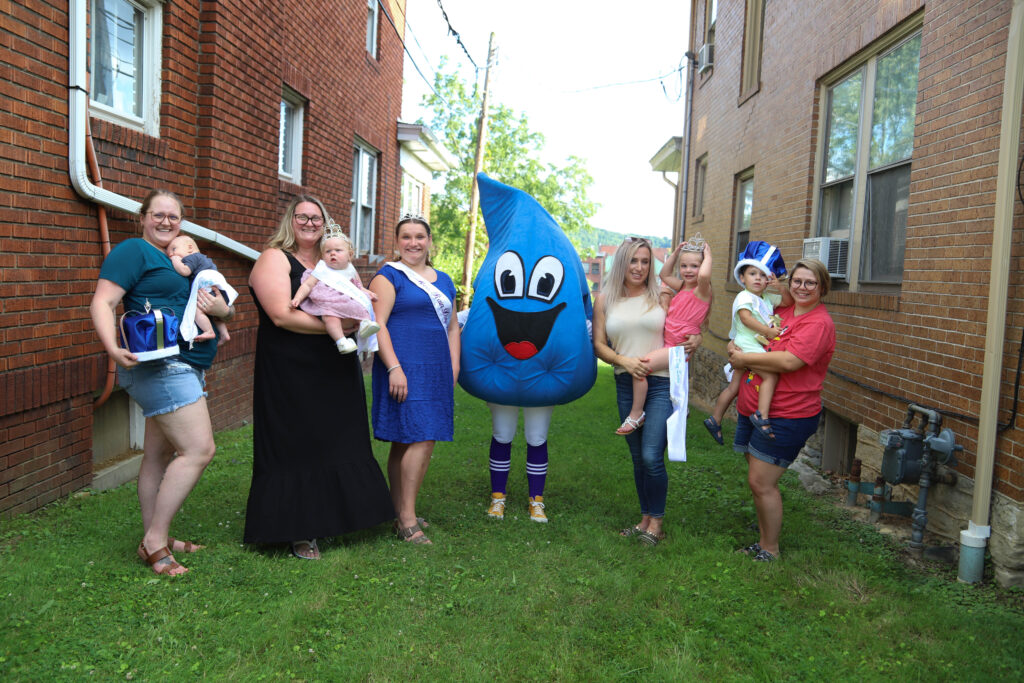 Baby Rain Day Winners 2023
Baby Rain Day Winners received $100.00 CASH PRIZE, crown or tiara, title banner, special gifts and the honor of representing Rain Day throughout the coming year.
PRINCE: GATLIN CALDWELL
PARENTS ARE KAYDEE CALDWELL & BENJAMIN CALDWELL OF WAYNESBURG
PRINCESS: CHARLOTTE KREUZER
PARENTS ARE KIMBERLY KREUZER & CHARLES KREUZER OF CARMICHAELS
KING: CHARLIE PIKULA
PARENTS ARE BREANNA SHUCKHART-PIKULA & COLTON PIKULA OF WIND RIDGE
QUEEN: OLIVIA HUMBLE
PARENTS ARE SHASTINA HUMBLE & BEN HUMBLE OF WAYNESBURG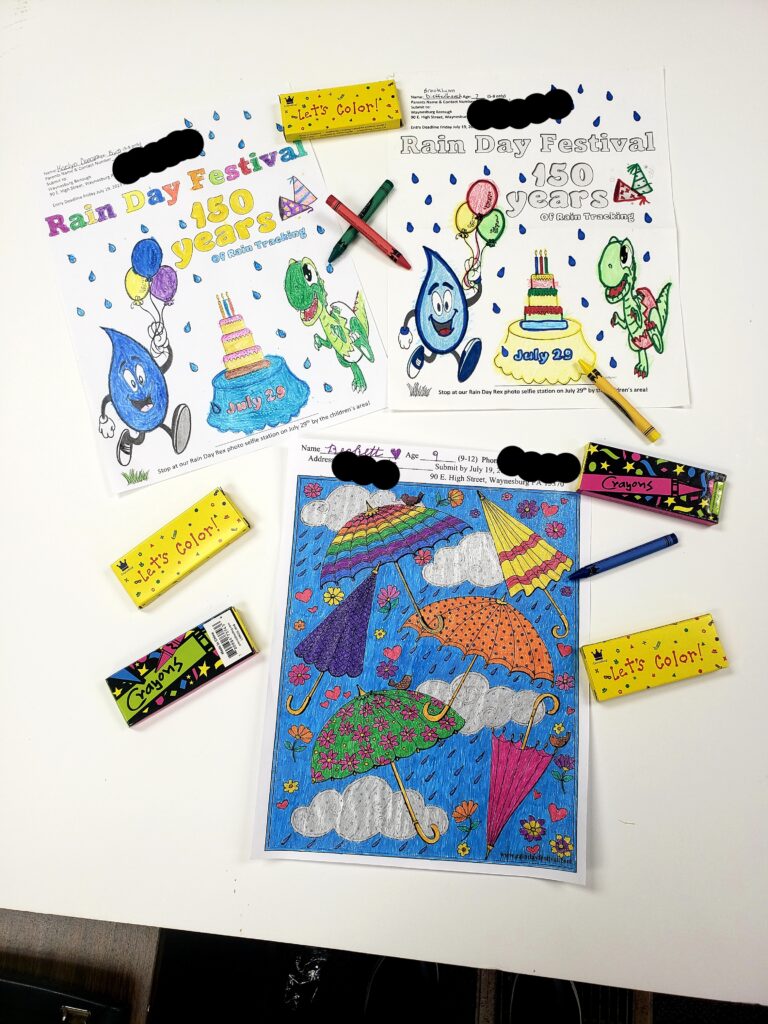 Coloring Contest Winners-Each winner received a ribbon and Rain Day Goody Basket! 1st place (5 to 8-year-old-group) -Brooklynn Dieffenbauch & Kaelyn Duncan (tie) 1st place (9 to 12 year-old-group) -Becket Blouir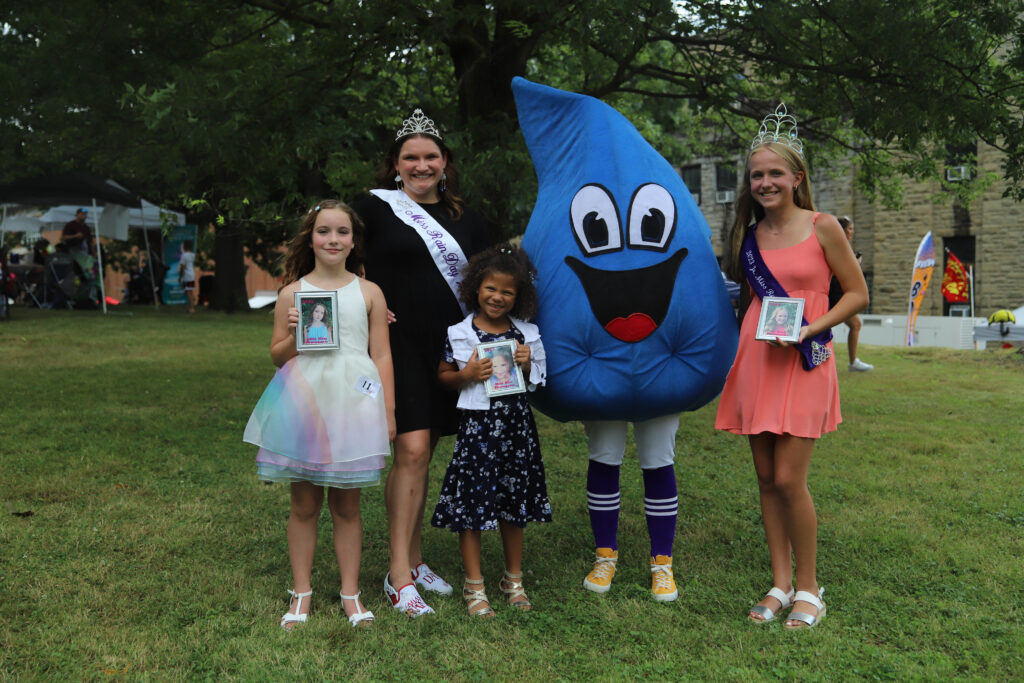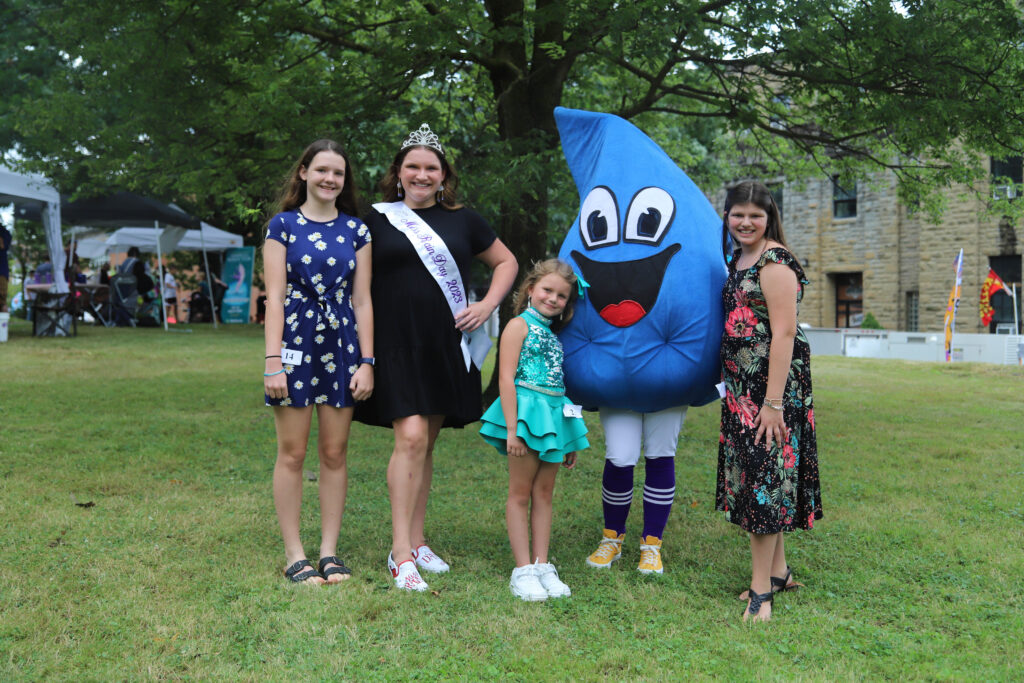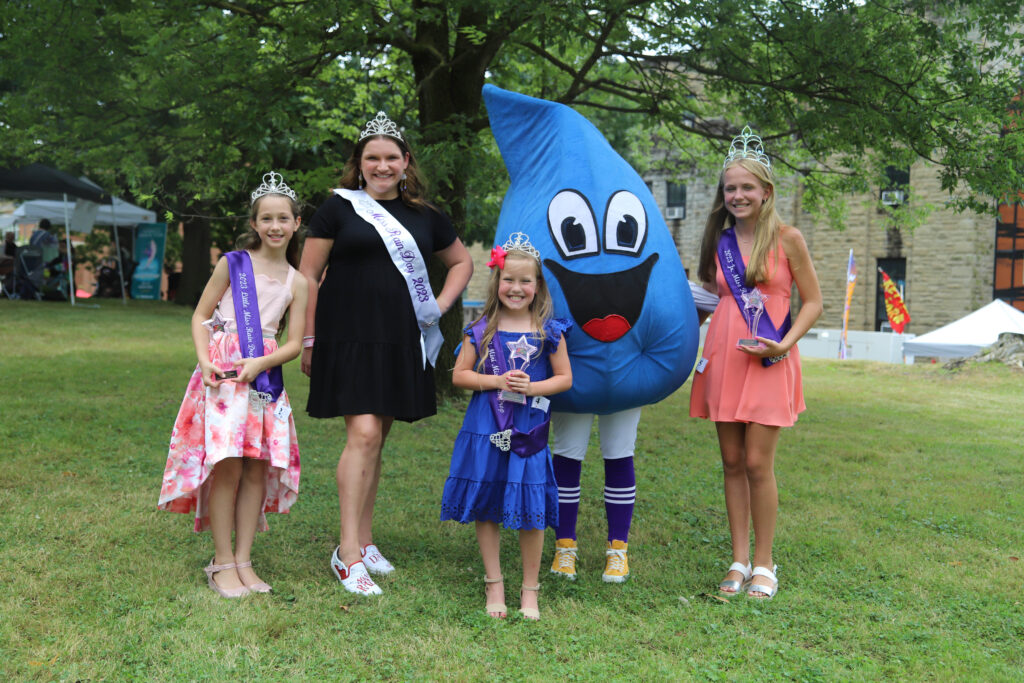 Miss Rain Drop Winners 2023Miss Rain Drop Winners of each category received $100, tiara, trophy, sash and the honor of representing the title throughout the coming year.Special Awards and gifts were given to Miss Photogenic and Miss Personality of each category.
Mini Miss Rain Drop- Harper Leigh Fuller
Mini Miss Personality- Brooklynn Dieffenbauch Mini Miss Photogenic-Kamaiyah Williams Little Miss Rain Drop- Aubrey Farrier Little Miss Personality- Allison Yerkovich Little Miss Photogenic-Lilly Bice Jr. Miss Rain Drop- Isabella Wise Miss Personality- Joscelyn Policz Miss Photogenic-Isabella Wise